The Enrollment Store was created to take the complexity out of insurance. We were one of the first walk-in retail enrollment stores to open in our community in 2015 so that you can get help with health insurance. Since then we have become a one stop shop for all of your insurance needs.
Our goal is to take the confusion out of getting you the right level of protection personally and for your family or business while saving you money. By offering such a broad range of insurance services, we make it convenient to get the comprehensive coverage you need to protect you personally and professionally.
With insurance rates and coverage terms as well as local and government regulations changing constantly, it's important to review your policies and coverage annually. Our assessments are no cost or obligation to you and can save you thousands of dollars. More importantly it will avoid the worst-case scenario, which is to pay for the wrong plan, and then not find out until you don't have the coverage when you need it. We'll help you find the right coverage and protections within your budget.
And of course, with the need for social distancing, we have the latest technology and tools to assist you virtually from wherever you are. We can show you quotes and help you to enroll right online or with Docu Sign.
It is important not to miss Enrollment Deadlines or risk a lapse in coverage. It is important to review your policies annually and not just take the renewal. There is no charge for our annual consultation, and we can save you money by reviewing your entire insurance portfolio. We are brokers appointed with all of the major carriers and will make sure you have the right coverage and protections that you can afford.
We do not work for the insurance companies; we work for you!
Speak with an agent today!
WHY CHOOSE THE ENROLLMENT STORE
ESTABLISHED
Harrington Insurance Solutions, LLC was established in 2008 and in 2015 opened The Enrollment Store, which was one of the nation's first walk-in retail store fronts for clients to get face-to-face help with health insurance.
EXPERIENCED
The Enrollment Store serves thousands of individuals and families and hundreds of businesses offering employee benefits throughout Texas and the U.S.A.
TRUSTED
Our clients trust and refer their friends and families because of the value we bring. We find the right plan for them balancing cost and coverage.
INDEPENDENT
We work with all major carriers taking the complexity and confusion out of shopping for insurance. We do not work for the insurance companies; we work for you.
Our mission is to have a positive impact on our community by making insurance easy, striving to give excellent customer service, and doing it with a greater purpose: "Serving God and Serving Others." Matthew 5:16, Colossians 3:17, Mark 10:45
Our services are COST FREE for our clients
We are paid by the insurance company; we do not charge you a fee for our service. We get paid when you choose to enroll with us. The commissions are already built into the premium; it is the same cost to you.
As owners, our core values reflect our Christian faith and help to shape the culture of our business. Within our Agent Team, we represent Christian, Jewish, Muslim, and Hindu faiths. Our Agent Team and Staff, even of different backgrounds and faiths, have a common bond that is reflected in our core values and how we interact with each other, volunteer, lead in our communities and serve our clients.
Honest actions. "Dear children, let us not love with words or speech but with actions and in truth." (1 John 3:18). Like love, honesty is a verb. We are honest in what we do. We tell clients what products are in their best interest, regardless of ours. We stay true to our word. If we tell a client we will do something for them, we do it truthfully and promptly.
Unified goals. "I urge you, brothers and sisters, by the name of our Lord Jesus Christ, to agree together, to end your divisions, and to be united by the same mind and purpose.
"
(
1 Corinthians 1:10)
. We are a family. At HIS, our purpose is to serve God and others by making insurance easy and provide excellent customer service. Everything we do should make that purpose a reality. We stay focused on our common purpose each day. We get answers. We provide solutions. We make the process easy. Everything we do advances that mission.
Nurturing spirit. "But the fruit of the Spirit is love, joy, peace, patience, kindness, goodness, faithfulness, gentleness, self-control; against such things there is no law.
"
(
Galatians 5:22-23)
. We avoid a spirit of complaining and criticizing. Our goal is to work together as a team. If one of us drops the ball, another picks it up. We are humble, treating each other as we would like to be treated. We exhort and encourage each other to do our work joyfully. Because we are gentle and do not think ourselves better than others, we stay patient and kind towards all people we work with. Because we are faithful, we show our clients that their problems are also our problems, and we treat them as such.
Gritty determination. "Whatever you do, work at it with all your heart, as working for the Lord, not for human masters…." (Colossians 3:23). We give every task 100%. All of what we do matters. Whether we are proofreading an insurance application for missing information, making a presentation to a large group, or solving a complicated claim issue, we finish what we start with enthusiasm and persistence. No task is too large or too small for us to finish and finish well.
Excellent service. "Those who have served well gain an excellent standing and great assurance in their faith in Christ Jesus." (1 Timothy 3:13). We work as if our clients are right there beside us in all we do, because each task is an opportunity to serve someone else well. Whether we are helping a co-worker with a task or a client with a question, we know that when we provide excellent service to others with a selfless attitude, our co-workers and clients appreciate it, and God is pleased by it.
Responsible attitude. "Whoever can be trusted with very little can also be trusted with much, and whoever is dishonest with very little will also be dishonest with much." (Luke16:10). If we make mistakes, we volunteer what we did so it can be resolved. An "off my plate" approach to our tasks can cause one to think their job is done when they have done their part, as if the end result does not matter. We avoid this approach and work as a team to provide the best service possible, as it impacts everyone. Each one of us is responsible for making health insurance easy and giving sound advice by delivering excellent customer service for our clients.
Interested in finding a health agent near you?
Our agents are eager to help find the right plan for you. Click the button below to
meet our team and let us help you get the right coverage that you can afford!
We are paid by the insurance company; we do not charge you a fee for our service. We get paid when you chose to enroll with us. The commissions are already built into the premium; it is the same cost to you.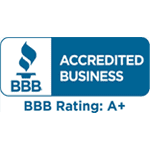 We are proud members of the Better Business Bureau, with an "A+" rating and no BBB complaints being made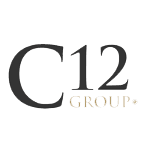 Founded in 1992 by Buck Jacobs in Tampa, Florida, C12 has grown from three local Peer Advisory Groups to the nation's largest network of Christian CEOs, business owners, and executives.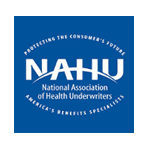 National Association of Health Underwriters is the official trade association for health under writers. We have been members of NAHU since 2008; our owner, Paula Harrington, served on the Board of Directors for the Dallas chapter for three years, from 2016 through 2018.Our owner, Paula, is also certified by NAHU as a "Small Business Specialist."