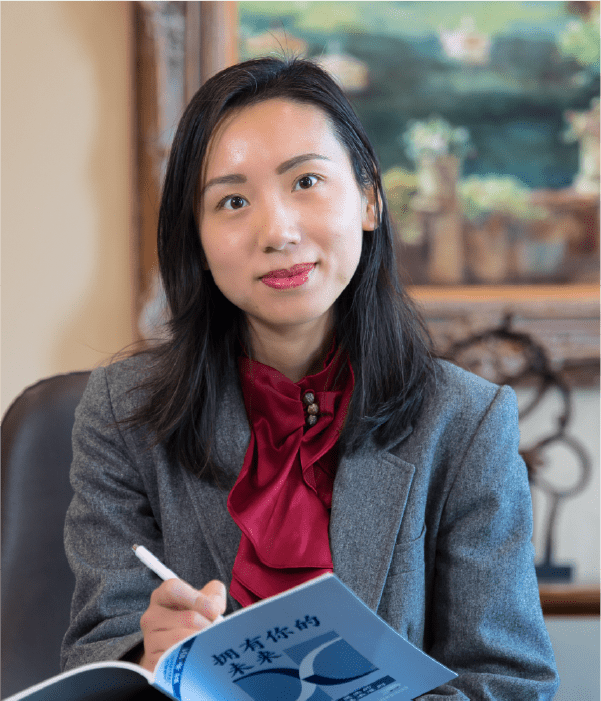 Liwei McBain is an independent insurance agent located in Plano, TX. She speaks fluent English and Mandarin. She was a language teacher before she became a life changing educator in insurance field. Liwei became an independent insurance agent because she only works for her clients for their best interest and wanted to help people navigate tricky policies and provide her clients with peace of mind. She believes all policyholders should be well informed and aware of their risk exposures. It is her goal to help her clients understand what insurance policies make sense for them so that she can provide them with proper coverage and meet their needs.
Liwei loves providing useful resources for her clients beyond her career. She believes if she can help people to achieve their dreams, she can achieve her own.
Liwei has lived in Plano for several years with her husband, their two children and a lovely dog Lady. In her free time, you can find her giving free financial education seminars to the community or volunteering at the local charities. She enjoys giving back to the community and making a difference. A meaningful life to her is about how much values she can add to others and empower people to live a better life.
Let me know how we can get you covered.